The employee makes the difference
Work on the wind turbines is a seasonal business. In addition, modern technologies and constantly changing framework conditions pose hallenge for the wind industry companies. Good employees are of decisive importance for competitiveness. We help you to find suitable personnel.
how we work
Thanks to the history of our company, we are well establish in the wind industry for over 20 years. Through our own contracts for work and services, we are familiar with the specific requirements involved in working on- or offshore. We know that many employees are employed on a seasonal basis. We strive to keep our employees on a long-term basis and to bridge the winter months with training and further education and assignments in neighbouring industries.
we offer
personnel leasing
Personnel leasing is a human resources instrument which provides you with fast and flexible support in the overcoming shortage of staff. Our employees are available to our customers quickly and easily, with the customer adopting full managerial power over our employees and having the possibility of integrating them completely in the existing working groups for the period of the transfer.
recruitment services
Within the scope of personnel procurement, we recruit specialists and managers and mediate applicants for employment in your company. Thanks to our many years of experience, you benefit from our national and international network as well as our comprehensive market and industry expertise.
master vendor services
Within the framework of the Master Vendor Services, we coordinate all organisational and administrative tasks determined together with you. This includes, for example, the integration and steering of the co-partners, as well as the exact determination of requirements, recruitment, pool formation, total invoicing and reporting.
on-site management
Our on-site team works for your company and ensures that all defined processes run smoothly. For example, we coordinate all personnel assignments, are the first contact person for all temporary employees, carry out invoice checks and supervise time recording.
We are member of the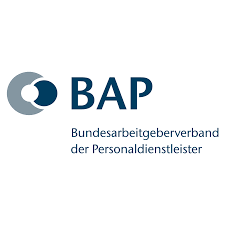 product sheet for download
personal_eng (pdf, 2MB)